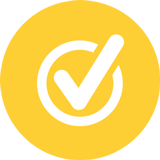 I bought a Hyundai i10 from Arnewood motor company about a month ago. A day after picking up the vehicle I realised the radio aerial was missing. ( I know, not a very observant person am I!) I called Arnewood and they ordered a replacement aerial.
A few days later I returned the vehicle and they had to remove the inner roof lining of the vehicle to attach the aerial to the car. All done very quickly. Very nice mechanic.
Overall very pleased with the whole process. Car is going great and I love it. At this time I would definitely buy from this dealer again.